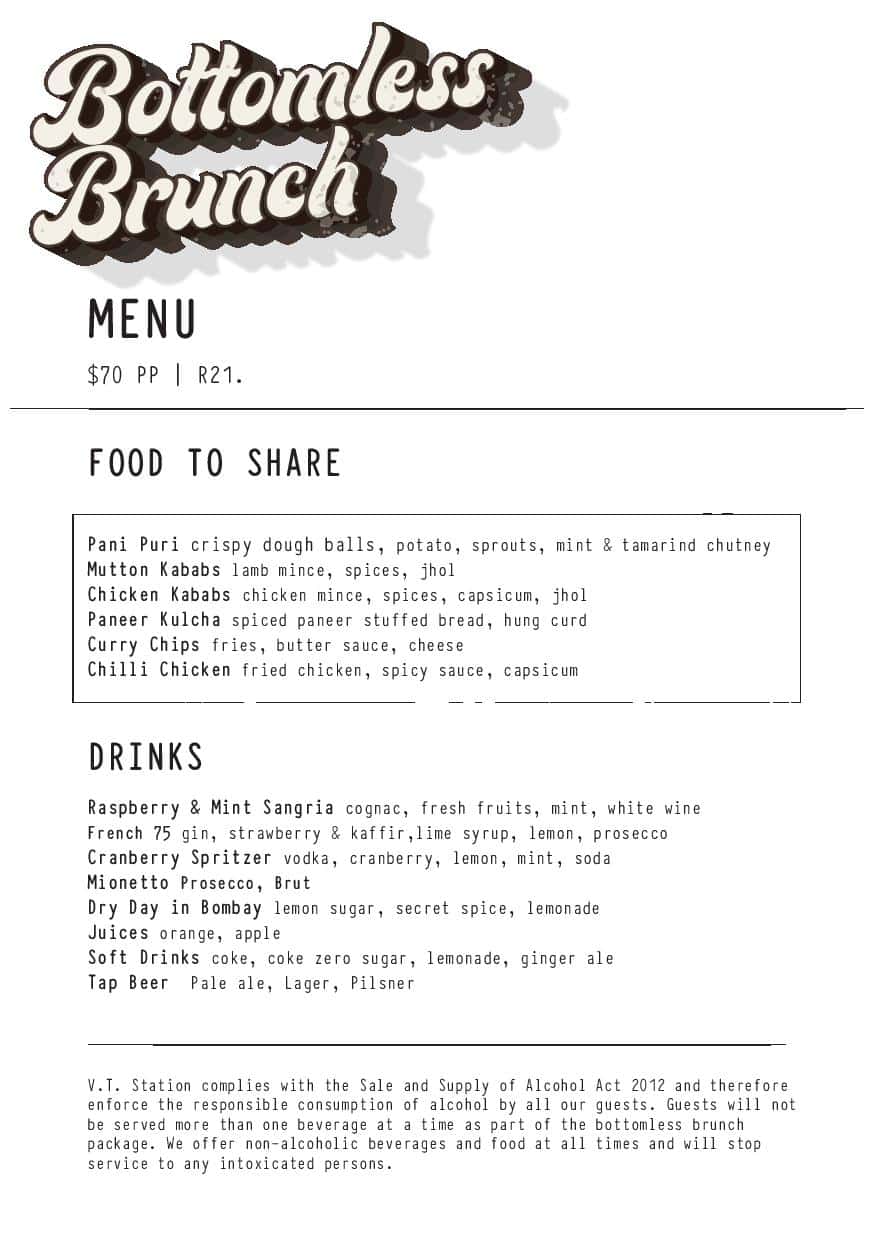 Bottomless Brunch
Bookings Essential
No children or guests under 21 are permitted to attend.
Terms & Conditions 
– V.T. Station's Bottomless Brunch is an R21 event only.
– 2-hour package begins at confirmed booking start time. Late arrivals do not incur late start time.
– Package applies to all guests at the table.
– Our 'Bottomless' term applies for drinks only.
– We do not offer discounts for those who are not consuming alcohol as non-alcoholic
beverages are served as part of the package.
– Minimum 2 people and Maximum group size of 12 people.
– V.T Station complies with the Sale and Supply of Alcohol Act 2012 and therefore enforce the responsible consumption of alcohol by all our guests.
– Guests will not be served more than one beverage at a time as part of the bottomless brunch package.
– We offer non-alcoholic beverages and food at all times.
– We reserve the right to refuse / stop service to any intoxicated persons.
– Free water avaliable at all times. 
**Host responsbility policy applies
Management
V.T. Station
73 Davis Crescent